2019 ECLip Annual Meeting
The 2019 ECLip annual meeting will be held in Burgos, Spain.
Save the dates! 4-5th October 2019
Venue:
CREER centre
Calle Bernardino Obregón, 24
09001 Burgos (Spain)
Web


Download HERE the final programme of the 2019 ECLip Annual Meeting and the preliminary programme of the VII Symposium of Lipodystrophies for Patients and Relatives.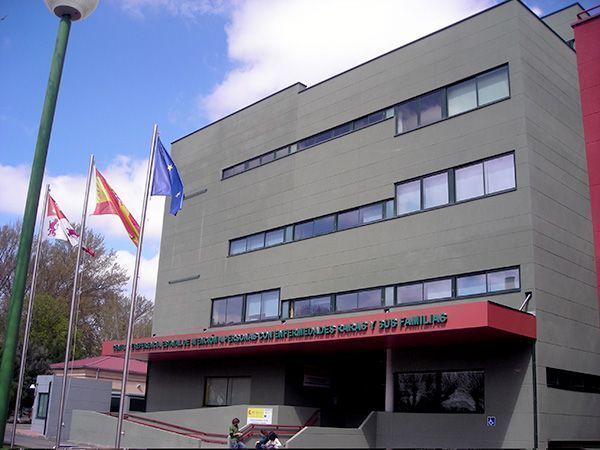 Accommodation:
HOTEL CENTRO LOS BRASEROS ***
Avda. del Cid, 2
09005 Burgos
Phone: +34 947252958
Geolocation: 42º 20' 35'' N - 3º 41' 56'' W
Web page:
www.hotelcentroburgos.com
Price: 63€/night, single room, breakfast included
Reservation payment: Viajes Travelia S.L. ES81 0081 1039 1000 0116 5920
Travelling from Madrid Airport (T4) to Burgos by bus:
Round-trip ticket: 43.00€
Supra economy option (bus more comfortable): 55.60€
Madrid Airport T4 – Burgos: (departure time – arrival time)
00.45h-03.15h – Supra economy
07.15h-09.45h
07.45h-10.45h
08.15h-10.45h
10.45h-13.15h
13.15h-15.45h
15.15h-17.45h – Supra economy
18.45h-21.15h
19.15h-21.45h
22.15h-01.00h
Burgos – Madrid Airport T4:
03.45h-06.15h – Supra economy
04.15h-06.45h
07.30h-10.10h
11.15h-13.40h
12.00h-15.00h
15.00h-17.30h
15.30h-18.00h
18.00h-20.30h – Supra economy
21.45h-00.15h
Travelling from Madrid (Chamartín or Puerta de Atocha stations) to Burgos by train:
Madrid (Chamartín or Atocha stations) – Burgos:
08.00h - 10.30h
08.48h - 13.07h
10.20h - 13.07h (transfert in Valladolid)
12.15h - 16.44h
16.05h - 18.41h
17.10h - 21.53h
18.37h - 21.53h (transfert in Valladolid)
19.15h - 21.43h
Burgos – Madrid (Chamartín or Atocha stations) (Saturday):
09.00h - 13.39h
11.56h - 14.33h
14.24h - 19.00h
17.16h - 22.09h
19.33h - 22.41h
Burgos – Madrid (Chamartín or Atocha stations) (Sunday):
11.56h - 14.33h
14.35h - 19.17h
17.16h - 22.09h
17.59h - 20.38h
18.43h - 23.49h
19.33h - 22.11h