Prof. Jacqueline Capeau / Dr. Corinne Vigouroux

Genetic and Acquired Lipodystrophies
Centre de Recherche Saint-Antoine INSERM UMR_S 938
Faculté de Médecine Pierre et Marie Curie
Site Saint-Antoine, 27 rue Chaligny, 75571 Paris Cedex 12, France
Our researches, focused on genetic and HIV-related forms of lipodystrophies, aim to better understand the pathophysiology of these diseases and to improve the patients' care. We use a translational approach, in close relation with a network of referring physicians, by evaluating cellular models as well as DNA, cells and tissues issued from the patients. We study the molecular and cellular pathophysiological mechanisms and the clinical and biological determinants that help diagnosis and/or influence the metabolic and cardiovascular prognosis. We also investigate new therapeutic strategies for the prevention and treatment of lipodystrophies.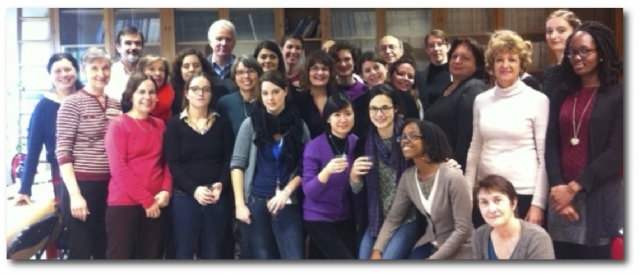 Molecular diagnosis
The molecular diagnosis of most forms of genetic lipodystrophies is routinely performed under responsability of Olivier Lascols at Saint-Antoine Hospital.
Clinical activities
We have created dedicated medical consultations for patient with lipodystrophies, to perform diagnosis, genetic counseling, devoted metabolic investigations and dosages, and adapted metabolic and cardiovascular management and follow-up.
Our center is accredited to propose a compasionate therapy with recombinant leptin (Myalept, Astra-Zeneca) to lipodystrophic patients with metabolic complications and leptin deficiency (authorization by Agence Nationale de Sécurité du Médicament et des Produits de Santé, ANSM).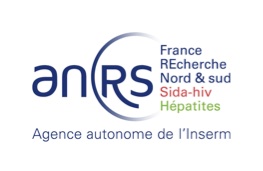 Publications

Deregulation of Fragile X-related protein 1 by the lipodystrophic lamin A p.R482 W mutation elicits a myogenic gene expression program in preadipocytes.

Infection duration and inflammatory imbalance are associated with atherosclerotic risk in HIV-infected never-smokers independent of antiretroviral therapy

.

HIV protease inhibitors induce senescence and alter osteoblastic potential of human bone marrow mesenchymal stem cells: beneficial effect of pravastatin.

Associations between 25-Hydroxyvitamin D and Immunologic, Metabolic, Inflammatory Markers in Treatment-Naïve HIV-Infected Persons

Partial lipodystrophy with severe insulin resistance and adult progeria Werner syndrome.

Lipodystrophy-linked LMNA p.R482W mutation induces clinical early atherosclerosis and in vitro endothelial dysfunction

PIK3R1 Mutations Cause Syndromic Insulin Resistance with Lipoatrophy

PPARG mutations responsible for lipodystrophy with severe hypertension activate the cellular renin-angiotensin system

Ten-year diabetes incidence in 1046 HIV-infected patients started on a combination antiretroviral treatment.

Effects of ritonavir-boosted darunavir, atazanavir and lopinavir on adipose functions and insulin sensitivity in murine and human adipocytes.

Burden of HIV disease and comorbidities on the chances of maintaining employment in the era of sustained combined antiretroviral therapies use

Glyceroneogenesis is inhibited through HIV protease inhibitor-induced inflammation in human subcutaneous but not visceral adipose tissue.

LMNA mutations induce a non-inflammatory fibrosis and a brown fat-like dystrophy of enlarged cervical adipose tissue.

A homozygous mutation of prelamin-A preventing its farnesylation and maturation

leads to a severe lipodystrophic phenotype: new insights into the pathogenicity of non-farnesylated prelamin-A

Perilipin deficiency and autosomal dominant partial lipodystrophy

Higher adiponectin levels in patients with congenital lipodystrophy due to seipin as compared with 1-acylglycerol-3-phosphate-O-acyltransferase-2 deficiency.