Marie-Christine Vantyghem, MD PhD


Lille Group
Lille University Hospital
Rue Polonovski, 59000 Lille
Phone: + 33 3 20 44 45 35 / 06 73 69 22 73
Equipment and facilities

Genetic center
Cell and molecular biology
Topics of interest
Phenotype
Diagnosis procedures, medical follow-up and treatment
Genotype/ phenotype correlations
Adipocyte and innate immunity studies
Mechanisms of disease – in vitro and in vivo rodent models

Acquired immune lipodystrophies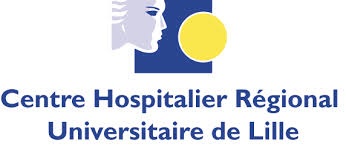 Publications
Early atherosclerosis in Familial Partial Lipodystrophy of the Dunnigan-type: Endothelial cell dysfunction induced by p.R482W lamin-A Guillaume Bidault, Marie Garcia, Marie-Christine Vantyghem, Pierre-Henri Ducluzeau, Romain Morichon, Kayathri Thiyagarajah, Sylviane Moritz, Jacqueline Capeau, Corinne Vigouroux, and Véronique Béréziat ATVB in revision

How to diagnose a lipodystrophy syndrome. Vantyghem MC, Balavoine AS, Douillard C, Defrance F, Dieudonne L, Mouton F, Lemaire C, Bertrand-Escouflaire N, Bourdelle-Hego MF, Devemy F, Evrard A, Gheerbrand D, Girardot C, Gumuche S, Hober C, Topolinski H, Lamblin B, Mycinski B, Ryndak A, Karrouz W, Duvivier E, Merlen E, Cortet C, Weill J, Lacroix D, Wémeau JL. Ann Endocrinol (Paris). 2012 Jun;73(3):170-89.

LMNA mutations induce a non-inflammatory fibrosis and a brown fat-like dystrophy of enlarged cervical adipose tissue. Béréziat V, Cervera P, Le Dour C, Verpont MC, Dumont S, Vantyghem MC, Capeau J, Vigouroux C; Lipodystrophy Study Group. Am J Pathol. 2011 Nov;179(5):2443-53..

Fertility and obstetrical complications in women with LMNA-related familial partial lipodystrophy. Vantyghem MC, Vincent-Desplanques D, Defrance-Faivre F, Capeau J, Fermon C, Valat AS, Lascols O, Hecart AC, Pigny P, Delemer B, Vigouroux C, Wemeau JL. J Clin Endocrinol Metab. 2008 Jun;93(6):2223-9.

Free Article

New metabolic phenotypes in laminopathies: LMNA mutations in patients with severe metabolic syndrome. Decaudain A, Vantyghem MC, Guerci B, Hécart AC, Auclair M, Reznik Y, Narbonne H, Ducluzeau PH, Donadille B, Lebbé C, Béréziat V, Capeau J, Lascols O, Vigouroux C. J Clin Endocrinol Metab. 2007 Dec;92(12):4835-44.

Free Article

Familial partial lipodystrophy due to the LMNA R482W mutation with multinodular goitre, extrapyramidal syndrome and primary hyperaldosteronism. Vantyghem MC, Faivre-Defrance F, Marcelli-Tourvieille S, Fermon C, Evrard A, Bourdelle-Hego MF, Vigouroux C, Defebvre L, Delemer B, Wemeau JL. Clin Endocrinol (Oxf). 2007 Aug;67(2):247-9.

[Monogenic severe insulin resistance syndromes]. Vincent-Desplanques D, Faivre-Defrance F, Wémeau JL, Vantyghem MC. Rev Med Interne. 2005 Nov;26(11):866-73. Review. French.

Patients with familial partial lipodystrophy of the Dunnigan type due to a LMNA R482W mutation show muscular and cardiac abnormalities. Vantyghem MC, Pigny P, Maurage CA, Rouaix-Emery N, Stojkovic T, Cuisset JM, Millaire A, Lascols O, Vermersch P, Wemeau JL, Capeau J, Vigouroux C. J Clin Endocrinol Metab. 2004 Nov;89(11):5337-46.

Free Article

Lamin A/C gene: sex-determined expression of mutations in Dunnigan-type familial partial lipodystrophy and absence of coding mutations in congenital and acquired generalized lipoatrophy. Vigouroux C, Magré J, Vantyghem MC, Bourut C, Lascols O, Shackleton S, Lloyd DJ, Guerci B, Padova G, Valensi P, Grimaldi A, Piquemal R, Touraine P, Trembath RC, Capeau J. Diabetes. 2000 Nov;49(11):1958-62.

Vantyghem MC. Lipodystrophy partial familial, associated with PPARG mutation, AKT2 mutation Köbberling type. Acquired generalized lipodystrophy, Acquired partial lipodystrophy. Lipomatose symétrique familiale. Lipodystrophy in Human Immunodeficiency Virus Infected Patient. Dysplasie acro-mandibulaire. Encyclopédie ORPHANET- ORPHANET INSERM SC11 2006.