Paedriatic Endocrinology Unit
Hôpital universitaire Necker Enfants Malades
149 rue de sèvres, 75019 Paris
Phone: + 33 1 40 03 19 83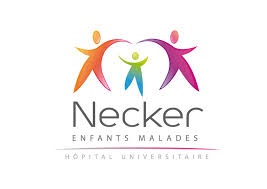 Clinical Research
Development of innovate pharmaceutical therapy to treat rare type of diabetes in the youth and especially diabetes of genetic origin. Our team has also developed an expertise in leptin therapy by leading one of the only published long term trial using recombinant Leptin in children with generalized congenital lipoatrophy.
Equipment and facilities
Paediatric endocrinology unit linked to a research unit (INSERM U845: animal facility and technologic platforms dedicated to genetics, molecular and cellular biology and small animal exploration, several culture rooms, freezers and the materials to perform the biochemistry and histology experiments). Clinical research unit with dedicated nurses and technician and available facilities.
Publications

J Beltrand, Sophie Guilmin-Crepon, Mireille Castanet, Michel Peuchmaur, Paul Czernichow and Claire Lévy-Marchal. Insulin allergy and extensive lipoatrophy in child with type one diabetes. Horm Res 2006 ;65 :253-260.

J Beltrand, Marta Beregszaszi, Didier Chevenne, Guy Sebag, Marc De Kerdanet, Frédéric Huet, Michel Polak, Nadia Tubiana-Rufi, Didier Lacombe, Alex De Paoli, Claire Lévy Marchal. Metabolic correction induced by leptin replacement-treatment in young children with Berardinelli-Seip congenital lipoatrophy. Pediatrics 2007;120:e291- e296

J Beltrand, N Lahlou, T Le Charpentier, G Sebag, M Polak, N Tubiana-Rufi, D Lacombe, M de Kerdanet, F Huet, JJ Robert, A Korpicz, D Chevenne, P Gressens, C Lévy-Marchal. Resistance to leptin substitutive therapy in children with Berardinelli-Seip congenital lipoatrodystrophy (BSCL) : an immunological origin. Eur J Endocrinol. 2010 Jun;162(6): 1083-91.